Who am I?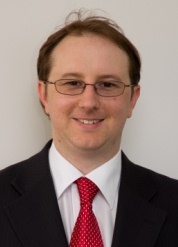 Dr Knowles is a registered Clinical Psychologist and Senior Lecturer based at Swinburne University of Technology, Melbourne, Australia. Qualifications: BA(Hons), MPsyc(Clinical), PhD, MAPS, Member of the Australian Psychology Society College of Clinical Psychologists, and Member of the Australian Association for Clinical Hypnosis. Dr Knowles has an active private clinical-health practice that specializes in helping individuals diagnosed with chronic illnesses of the gastrointestinal system such as Irritable Bowel Syndrome (IBS) and Inflammatory Bowel Disease (IBD).
Dr Knowles is also the Chief Investigator and developer of three internationally renowned free online psychological assessment and treatment services for distress associated with Inflammatory Bowel Disease (IBD; www.IBDclinic.org), Irritable Bowel Syndrome (IBS; www.IBSclinic.org.au), and Gastroparesis (Gastroparesis; www.gastroparesisclinic.org). These three websites provide up-to-date medical information about IBD, IBS and Gastroparesis, while also providing a free evidenced-based tailored psychological treatment services.
Dr Knowles is regularly asked to present at various medical conferences and forums on his clinical and research activities relating to the gastrointestinal tract. Due to his expertise, Dr Knowles has multiple honorary clinical and research positions with St Vincent's Hospital (Melbourne), Royal Melbourne Hospital, The Alfred Hospital, and the Department of Psychiatry at The University of Melbourne. He is a member of numerous professional organisations including: Australian Psychological Society (APS), APS Clinical College for psychologists, Functional Brain-Gut Research Group, Gastroenterological Society of Australia, and a Life-member of the Australian Association for Clinical Hypnosis.
University website: http://www.swinburne.edu.au/health-arts-design/staff-profiles/view.php?who=sknowles